Updated on Oct 19, 2018
Overview
Cyberlink PowerDVD is a famous Media Players for Blu-Ray, DVD, 3D Video & HD Movie Playback across PC, Tablet, Smartphone & TV. PowerDVD was the first Blu-ray 3D software player to achieve certification from the Blu-ray Disc Association under the new Blu-ray 3D standard (Profile 5.0). However, many uses won't play Blu Ray movies in PowerDVD 2018, PowerDVD 17 2017, PowerDVD 16, PowerDVD 15 or earlier PowerDVD versions.
"PowerDVD Won't Play Blu-Ray" Symptoms
Symptoms 1: PowerDVD bundled in Dell Studio XPS 8100. When trying to play Blu-Ray disc, PowerDVD requires update to continue to use it. After updating, PowerDVD won't run at all but crashes.
Symptoms 2: PowerDVD cannot play certain Blu-Ray disc movies like Prometheus, Avatar, etc. Message just comes up saying "There is a disc with an unsupported format in drive".
Symptoms 3: PowerDVD preinstalled on Lenovo computer came up with error message when launching and was forced to close. After updating, the progress bar of the DVD goes 99% and hangs there.
Symptoms 4: PowerDVD can only play DVDs but cannot play Blu-Rays discs after system update.
How to Solve "PowerDVD Won't Play Blu-Ray" issue
When you've encounter either one of the symptoms, you'll be advised by Cyberlink support to upgrade to the latest version of PowerDVD. However upgrading may not solve the tough problems. To solve "PowerDVD won't Play Blu-Ray" problem, you can download and try another outstanding Blu-Ray Player – AnyMP4 Blu-Ray Player.
About AnyMP4 Blu-Ray Player
AnyMP4 Blu-ray Player can play any Blu-ray disc released in different regions, Blu-ray folder and Blu-ray ISO image file. It can also play 1080P HD video and other any media file like MTS, M2TS, MXF, TS, MKV, RMVB, VOB, and FLV, etc. with high image and video quality. Blu-Ray Player supports Windows XP (SP2 or later), Windows Vista, Windows 7, Windows 8, Windows 10.
How to Play Blu-Ray without Cyberlink DVD?
Step 1: Free download Blu Ray Player for Windows 8. Install and launch it.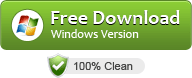 Step 2: Add Blu-Ray movies to Blu Ray Player
The Blu Ray Playersupports loading video from Blu-Ray disc, Blu-Ray folder or IFO file. Click "Open Disc" or "Open File" button to load your Blu-Ray movies.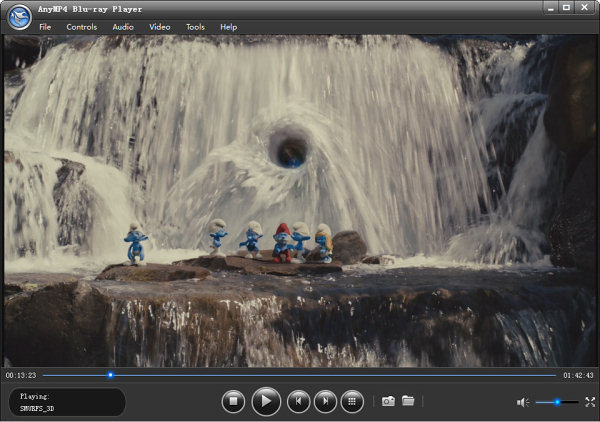 Step 3: Play Blu-Ray movies without PowerDVD
When movie is loaded, you can play Blu-Ray movies with outstanding and perfect video quality.
Related Articles
Cyberlink PowerDVD for Mac: Play Blu-ray,3D Video&HD Movie on OS X