Why Choose a Microsoft Office Replacement for your Work?
Are you still hesitate whether to purchase a copy of Microsoft Office or upgrade your MS office older version to Micrsoft Office 2021? You may probably read about lots of articles about the high price and the ridiculous pricing strategy of Microsoft Office. People can buy outright with $399.99 for the Office Professional or subscribe Office 365 Home edition with $9.95 monthly and $99.99 annually. Microsoft will enable you to install the $399.99 copy of Office Professional on a single PC, once, for the life of the software – however, so you couldn't move it to a new PC when the existing one died. And once you pay $99.99 for Office 365, you will probably go on to pay $99.99 annually in order to continue use it; it will stop working if renew stops.
But there are more factors that makes more and more people go for a Microsoft Office Replacement, such as the removed features from MS office, the large file size of MS set up and document, the slowness of document opening and saving.
What is the Best Microsoft Office Replacement?
A good Microsoft Office Replacement shall meet all your daily work requirements; inspire you to make professional, beautiful document; improve work efficiency and save time for you; secure your document during and after working; and last but not least compatible with main operating systems. WPS Office is the best Microsoft Office Replacement which can meet what a good Microsoft Office replacement shall do as well as provides with lots of more unique features.
The Best Microsoft Office Replacement – WPS Office
Just after Kingsoft (A Hong Kong-based software developer) launched WPS Office, it caught the eyes of many editors and reviewers from top websites and magazines like CNET, betanews, CHIP ONLINE, etc.
WPS Office consists of three tools — Writer, Spreadsheets and Presentation — all of which gain specific new features and improvements. All three sport a ribbon-based user interface with one key advantage over Office's own: the ability to view and switch between multiple documents in a single tabbed window. Another very cool amenity is there is a paragraph-adjustment tool that lets you modify indent and line-spacing just by dragging handles. As for compatibility, the suite had no problem opening document formats of docx, xlsx, and pptx but it can't save to those formats, only the older doc, xls, and ppt.
WPS Office further optimizes file size to almost a half of the former version, now only 58.6M. It's really amazing that a office suite can meet all your office needs in less than 60MB.
WPS Writer – Highly compatible with Microsoft Word, it can read & edit .doc and .docx format documents. Writer 2013 adds many new features, such as a new interface, a section tab, paragraph adjustment tools, & a cover page setting.

WPS Spreadsheets – The Spreadsheets app fulfills all your personal and professional data analyzing needs. It is highly compatible with Microsoft Excel. It features a calculator, graphing tools & multiple other tools for complex data analysis. Besides, it supports more than 100 commonly used formulas & a plethora of functions to aid in data analysis.

WPS Presentation – An efficient slide presentation application. Dynamic slides for speeches and presentations. Flash, sound and animation effects, together with artistic backgrounds. Convert your presentation slides into PDF format for free with its built-in PDF converter sub-software.

The Best Microsoft Office Replacement – WPS Office Discount Coupon and downloads
WPS Office Suite Professional 2013 offers full-function free trial for 30 days. You can free download the program to evaluate it. Purchase from TechiSky you can enjoy 30% Authorized Discount Coupon Code by Kingsoft Now with Only $48.95.
Discount Coupon Code: 4HU9UAOWK6

Original Price: $40.99
Click Here to Activate This Coupon Code Now
(20% Authorized Discount Coupon Code Now Only $32.99)
NOTE: You must click the Link above to activate this coupon code.
Delivery: You will be able to download the product immediately after ordering.
Risk free? Yes. 60 day money back guarantee on all orders.
Free Upgrade & Free Support? You enjoy free upgrade and free support from Kingsoft.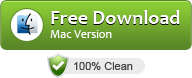 Buy WPS Office Premium $32.45 Personal Usage (20% OFF,60 Days Money Back Guarantee)

Buy WPS Office Business Edition Annual $43.23 ( 20% OFF,60 Days Money Back Guarantee)

Buy WPS Office Business Edition Lifetime $80.86 (20% OFF,60 Days Money Back Guarantee)