Overview
It's really cool to record videos or shot photo footages with DJI drones including DJI Air, DJI Mini, Mavic series. If you care about uploading a brushed and polished piece of footage to the Internet, you definitely need to edi your footage before you share your video. Choosing the right software is quite important. TechiSky gathered a list of free and expert DJI Video Editor for Mac you may make use of.
If you find cutting and splitting feature is quite sufficient, the list of free DJI video editor for Mac will be the right tool for you. If you need more expert features like video stabilization, color or brightness correction, video zooming, footage speed settings, able to input/export high quality video and more, you can choose one from the list of paid professional DJI Editor for Mac. Below also includes comparsions of TechiSky's the favor of free and expert DJI Video Editors for Mac for you to choose the right tool.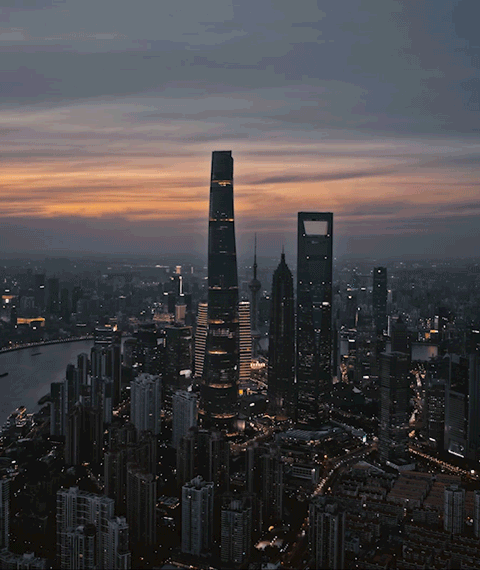 A List of DJI Video Editting Software for Mac
Free DJI Video Editor for Mac
Paid Professional DJI Video Editor for Mac
No1. iMovie (Free DJI Editor for Mac)
iMovie, built-in Apple devices, is a 100% free-to-use DJI video editing software. It supports 4K-resolution videos, which makes it ideal for creating Hollywood-style trailers and stunning movies. Though being free to use, iMovie won't add a watermark to your video.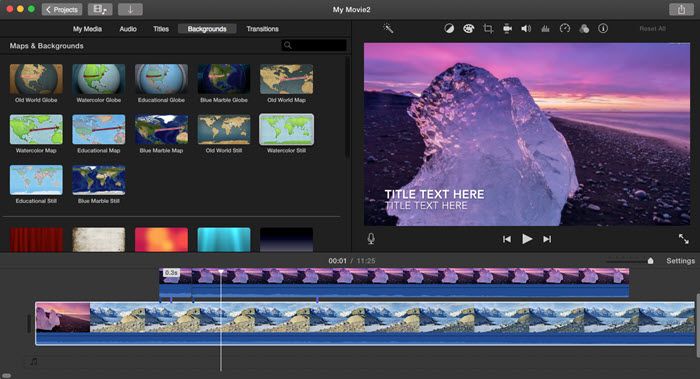 No2. Avidemux (Free DJI Editor for Mac)
Should you set your requirements low – say, a simple cut/filter/encode feature-set – Avidemux is the way to go. It is a linear video editor, and it's absolutely free.
No3. Final Cut Pro X ($399.99)
Final Cut Pro supports most file formats and can help the users switch the editing tools easily. Any professional editor would surely love to experiment with the advanced edit options of Final Cut Pro. It allows very few 3rd party plugins making your editing experience an enjoyable one. Probably the only downside of this application is that it doesn't support the popular MP4 file format.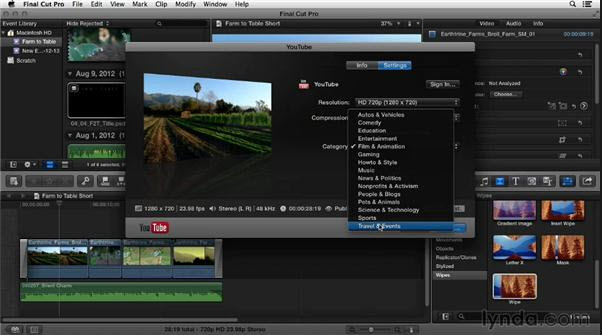 No4. Adobe Premiere Pro ($19,99 per month with annual commitment)
Having become a de-facto standard in the world of professional video editing, Adobe Premiere Pro is also the most frequently named piece of software among drone owners. Starting this year, Adobe PP has gone cross-platform, so even some Mac users tend to choose it over Final Cut Pro despite slower performance and higher costs in the long run.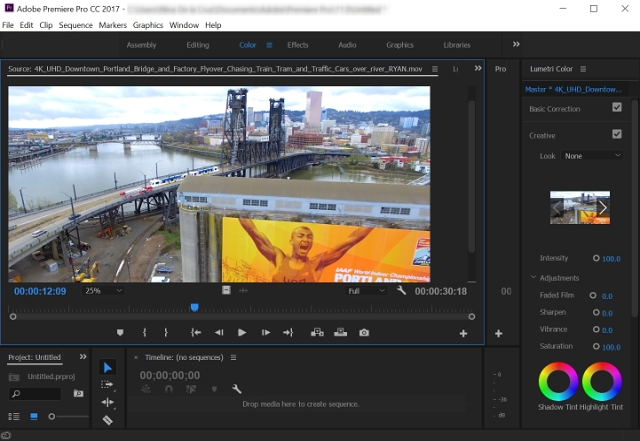 No5. Filmora for Mac ($44,99 per year)
Somewhere between iMovie and Final Cut you might want to consider Filmora. Since there are so few video editing apps of that level available for Mac, Filmora can be a lifesaver that doesn't cost you an arm and a leg. What's more, besides basic video editing features, it offers a variety of extra tools like noise reduction, tilt shift, plus video effects & filters library that is monthly being added to.
Export Tip: Filmora has a free trial version that is functionally the same as a registered version, so it gives you a full taste of the program. Yet, it places a huge watermark on your video when you export it after editing. Therefore, make sure to start with a small test project to avoid "unpleasant surprises" at the end of a several-hour process.