How to Convert OGG to Add OGG to iTunes on Mac Lion, Mountain Lion
Overview
Though iTunes 10 can currently read, write and convert between MP3, AIFF, WAV, MPEG-4, AAC (.m4a) and Apple Lossless, there is limited to play Ogg files. When you try to add Ogg to iTunes, iTunes even not allow to add Ogg, let alone to play Ogg in iTunes.
To play OGG in iTunes on Mac, a popular solution is to install Xiph QuickTime Components, a free plugin for adding and play OGG to iTunes (you cannot transfer OGG to iPod, iPad, iPhone or any other Apple devices or programs). To get this plugin work in Lion, iTunes startup need to be set to 32bit. The plugin is not tested yet whether it works on Mountain Lion or not.
To import OGG audio files to play in iTunes and transfer to iPod, iPad, iPhone, etc on Mac, Lion, , an ideal solution is to convert OGG to MP3
Step-by-Step Guide to Convert OGG to MP3 on Mac Lion, Mountain Lion
Prepare: Download Audio Converter for Mountain Lion. Install and launch it.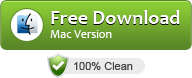 Step 1: Add OGG files
Click "Add Files"button to load OGG files. Or directly drag and drop your OGG files to OGG Audio Converter for Mac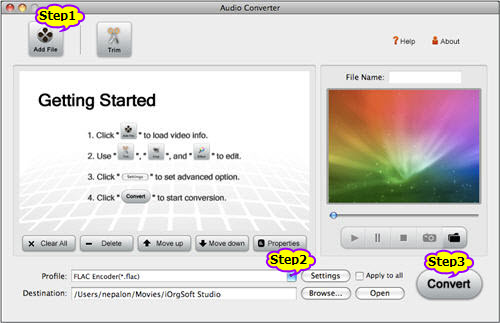 Step 2: Set profile to MP3 – MPEG Layer 3 (*.mp3)
Click the "Profile" drop-down to at the bottom of the program and set profile as "MP3 – MPEG Layer 3 (*.mp3)"
Step 3: Start OGG to MP3 Conversion
Click the "Convert" button to start convert OGG to MP3 on Mac, Lion, Mountain Lion
Step 4: Add OGG to iTunes to Play OGG in iTunes or transfer to iPad, iPod, iPhone, ect.
Simply drag the converted MP3 to iTunes, now you can play Ogg in iTunes on Mac, Lion, Mountain Lion and just enjoy it!
Resources:
Resources

Download Audio Converter for Mac 29.59 MB