Apple's 32nd Worldwide Developers Conference was held entirely online June 7–11 with no physical gathering in California due to the ongoing global health crisis.
Apple's WWDC keynote event saw the introduction of iOS 15, iPadOS 15, macOS Monterey, watchOS 8, and tvOS 15, all of which have exciting new features that will make the Apple ecosystem better than ever.
Apple's iOS 15 Overview
iOS 15 brings new ways to stay connected and powerful features that help users focus, explore, and do more with on-device intelligence. iOS 15 makes FaceTime calls more natural, introduces SharePlay for shared experiences, helps users focus and be in the moment with new ways to manage notifications, and brings more intelligence to photos and search to quickly access information. Apple Maps unveils beautiful new ways to explore the world, Weather is redesigned with full-screen maps and more graphical displays of data, Wallet adds support for home keys and ID cards, and browsing the internet with Safari is even simpler with a new tab bar design and Tab Groups. iOS 15 also includes new privacy controls in Siri, Mail, and more places across the system to further protect user information.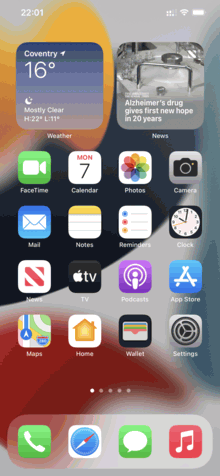 Apple's iPadOS 15 Overview
iPadOS 15 is equiped with new features that take advantage of the unique capabilities of iPad, helping users be more productive and taking the versatility of iPad even further. iPadOS 15 introduces a multitasking experience that is even more intuitive, making features like Split View and Slide Over easier to discover, easier to use, and more powerful. Notes goes systemwide with Quick Note, and offers new ways to collaborate and organize whether typing or writing with Apple Pencil. New widget layouts for the Home Screen and App Library offer simple ways to personalize the iPad experience and organize apps. Translate delivers new features for translating text and conversations, and users can now build apps for iPhone and iPad, on iPad, with Swift Playgrounds. iPadOS 15 also includes new privacy controls in Siri, Mail, and more places across the system to further protect user information.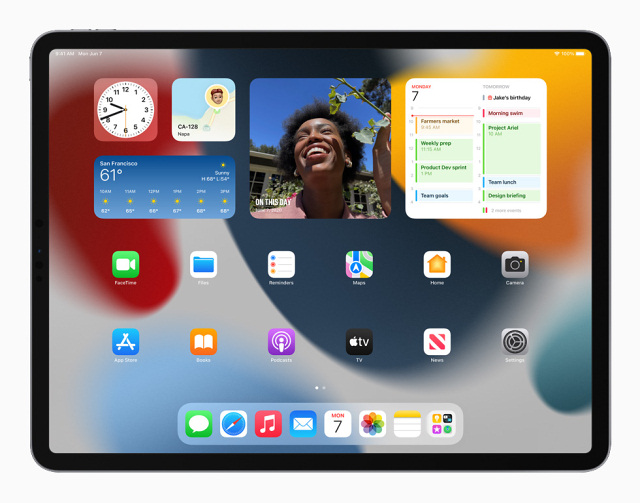 Apple's macOS Monterey Overview
macOS Monterey adds new ways to connect with friends and family, work smarter across devices, and stay focused. Monterey comes with new ways for users to connect, get more done, and work more fluidly across their Apple devices. SharePlay, a new feature in FaceTime, lets users share experiences together, and Shared with You makes it easy to discover and enjoy content shared through Messages right in Photos, Safari, Apple Podcasts, Apple News, and the Apple TV app. A major update to Safari features a gorgeous streamlined tab bar and powerful tab organization with Tab Groups, Shortcuts comes to the Mac to automate everyday tasks, and Focus helps users stay on task and reduce distractions. Additionally, Universal Control and AirPlay to Mac are new Continuity features that offer more ways to work effortlessly across Apple devices. macOS Monterey will support the broadest lineup of Macs in history, including the latest iMac, MacBook Air, 13-inch MacBook Pro, and Mac mini, as well as Apple's Intel-based Macs.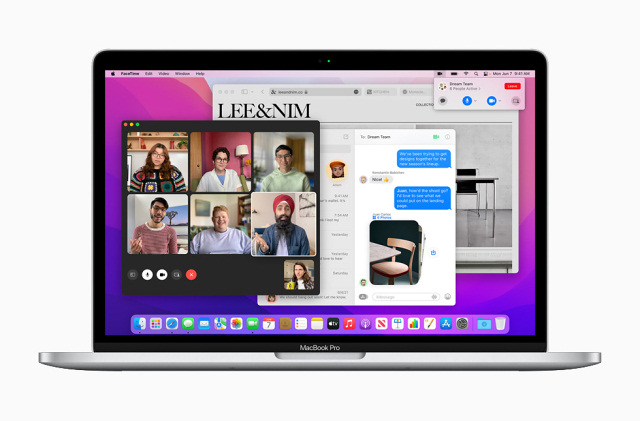 Apple's watchOS 8 Overview
watchOS 8 offers greater access with Wallet, more capabilities with the Home app, new workout types, and an updated Breathe app. Updates to the Wallet and Home apps extend Apple Watch as an increasingly useful tool for convenient access across the car and places users live, work, and visit. A reimagined Breathe app and new Tai Chi and Pilates workout types help users lead a fit and healthy life and support mental well-being, while a new Portraits watch face and enhancements to Messages and the Photos app make staying connected to loved ones even easier.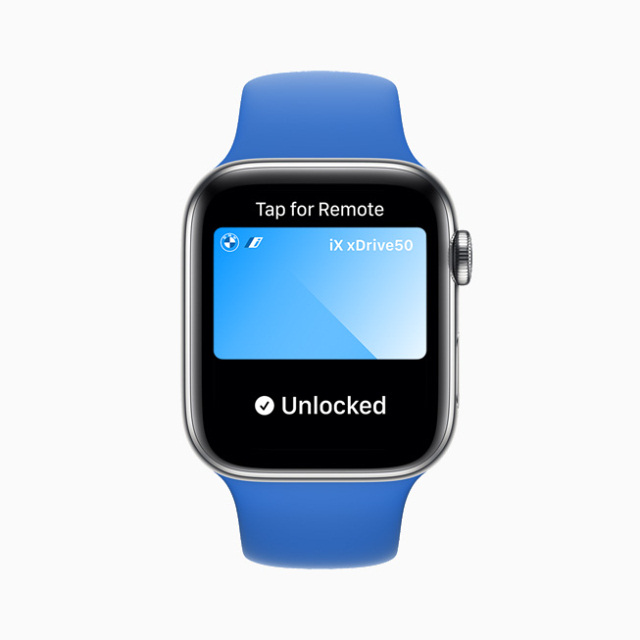 Apple's tvOS 15 Overview
tvOS 15 is derived from iOS 15, new features included:
SharePlayePla: Watch movies or shows with anyone, anywhere. Just start a FaceTime call on your iPhone, iPad, or Mac, then add Apple TV to share the viewing experience on the big screen.
ePlaFor All of You: Browse a new row in the Apple TV app to find something that everyone in the house can't wait to watch.
ePlaShared with You: Movies and shows shared through Messages appear in a new row in the Apple TV app.
ePlaSpatial audio: Listen with AirPods Pro or AirPods Max for a theater-like experience with sound that surrounds you.
ePlaSmart AirPods routing: Get an automatic onscreen notification to magically connect your AirPods.
HomeKit camera enhancements: View multiple cameras around the house at the same time on your Apple TV.
ePlaRoom-filling stereo sound: Pair two HomePod mini speakers with Apple TV 4K and enjoy rich, balanced sound for everything you watch