The QiXi Festival (Chinese: 七夕節), is a Chinese festival that celebrates the annual meeting of the cowherd and weaver girl in Chinese mythology. It falls on the seventh day of the 7th month on the Chinese calendar. The QiXi Festival in 2015 falls on August 20, 2015.
The Qixi Festival in Today's China becomes a day for lover's to express love. It is one of the two lovers'-day (the other is Western Valentine's Day) in Today's China, but is considered as a more important day than the Western Valentine's Day for its tradition and mystery.
On Qixi Festival, lovers in China will express their love by beautiful roses, pure and elegant pearls, gorgeous diamonds, carefully arranged banquet and so on. However, back to the very original, what lovers most want, are not the gifts, but the true love that the story of Niu Lang and Zhi Nü express, which is "I will be always be with you to love, honor, and cherish, for better for worse, for richer for poorer, in sickness and in health.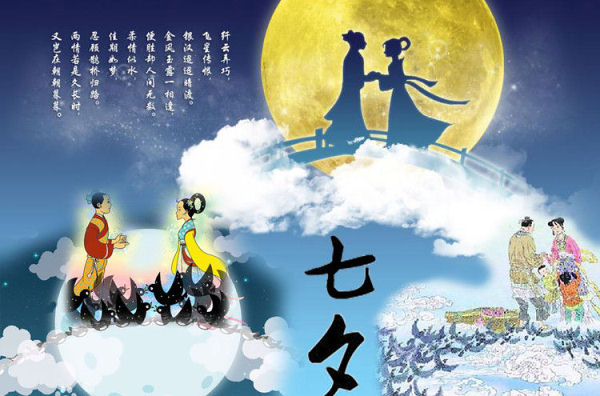 Resources