Chinese Qixi Festival 2023 falls on August 22, 2023. May everyone's love be long,be happy.
Falling on the 7th day of the 7th lunar month, the Qixi Festival, or Double Seventh Festival, is widely known as China Valentine's Day. It is a day full of romance because of an ancient household love story in China about Niulang and Zhinu (Cowherd and Weaver Girl).
The Love Story of Qixi Festival is all about love which we spend our lives craving it, searching for it, and talking about it. Its meaning is felt more than it is clearly expressed. It's called the greatest virtue. Love is fascinating and complex. Romantic love, in particular, seems to be a beautiful mystery we find hard to explain.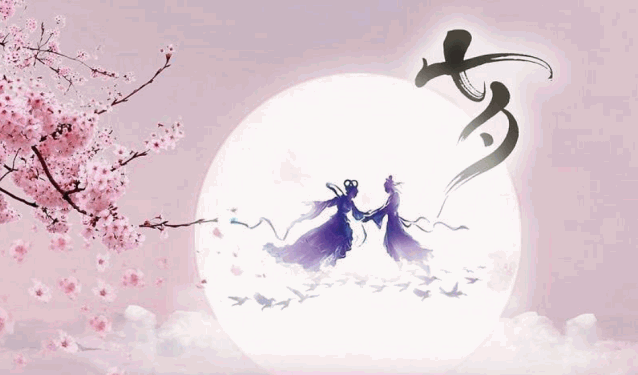 The story of QiXi Festival is so romantic that it has inspired many great classics of ancient writers, scholars and calligraphers in the Chinese history. QueQiaoXian writen by QinGuan in the Song dynasty is a famous poem praising the loyal love story of NiuLang and Zhi Nü.
The poem writes:
Clouds float like works of art;
Stars shoot with grief at heart.
Across the Milky Way the Cowherd meets the Maid
When Autumn's Golden wind embraces Dew of Jades,
All the love scenes on earth, however many, fade
Their tender love flows like a stream;
This happy date seems but a dream.
Can they bear a separate homeward way?
If love between both sides can last for aye,
Why need they stay together night and day?
Know more about Chinese Valentine's Day