Though Windows 10 is rated as the best Windows yet for its new Start menu, Edge browser, apps and Cortana, it still disappointed lots of people for its disappearing features like Windows Media Center, DVD Playback, Windows Essentials (Which includes Photo Gallery, OneDrive and Movie Make).
You are probably quite disappointing because Movie Maker is no longer supported for Windows 11/10? Even Microsoft still allows you to download Movie Maker, you have to download and install the whole Windows Essentials 2012 which contains Windows Movie Maker 12. And you will be bothered by errors like:
Error 0x87260103 – "Sorry, your movie can't be saved. Find any missing files or remove the unusable items from your project, and then try again."
Movie Maker error – There isn't enough memory available to save this file even though there is over 100GB space available on hard drive.
Anyway, if you no longer want to use Movie Maker on Windows 10, you can choose a professional Windows 10 Movies Maker replacement. This article introduces an effective Movie 10 Maker replacement, Wondershare Filmora, which helps you turn your videos and photos into movies.
Introduces the Effective Movie Maker Windows 11/10 Replacement – Wondershare Filmora
Wondershare Filmora is smart, professional Live Movie Maker Windows 10 replacement, alternative, similar software that allows you to turn your home video and photos into something extraordinary with minimal effort.
Key Features:
Modern and Simple UI
The Movie Maker Windows 10 replacement has a modern and intuitive design that you'll be delighted to use again and again.
Simple effects
The Windows 10 Movie Maker replacement includes simple yet effective effects like precise Frame by Frame scrolling, clips speed control, play in reverse, high definition video input and output support, transitions, audio separation, auto enhance picture quality, social import supporting like importing from Facebook and Instagram.
Video and Photo editing
Support editing video and photo including Trim, Hue, Merge, Crop, Rotate, Brightness, Saturation, Contrast, Aspect Ratio, Speed(0.2X-5.0X).
Audio editing
Support editing audio editing including Trim, Split, Volume, Fade In, Fade Out, Voiceover, Speed 0.5X-2.0X
Advanced effects
Over a hundred unique visual effects can expand your imagination like screen recording, title&text editing advanced tool, PIP, video stabilition, etc.
Share your creative work
Easy share your creative work by instantly uploading your video clips to social media, burning to DVDs for memorable gifts, & Optimizing video clips for perfect compatibility with your iOS and Android devices.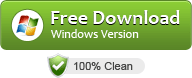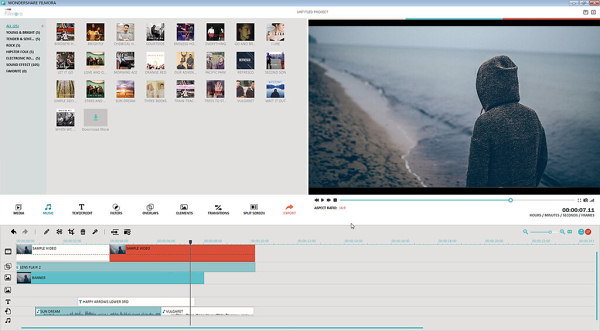 Related Articles
Windows DVD Maker for Windows 10
Audio Converter for Windows 10