Step-by-Step Guide to Convert MP3, WAV to QCP
About MP3 to QCP Converter
MP3 To Ringtone Gold is smart WAV/MP3 to QCP Converter, WAV/MP3 to QCP ringtone creator and maker. It can be used to convert the popular compressed audio formats (.mp3,.wma,.wav,.ogg) to ringtone format(.m4r,.mmf,.amr,.mp3,.wav, .qcp) and send them to your cell phone.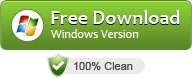 Step 1: Add MP3 or WAV files.
Click the "Open" button in the main menu to import the MP3 or WAV file.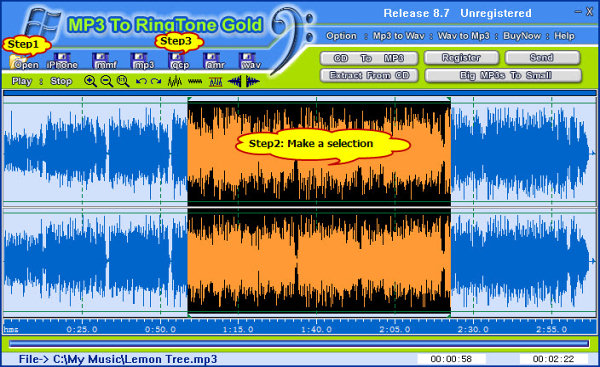 Step 2: Select the music part to you want to convert as a ringtone
In the "Trim" area, drag and drop the trimmer to select which part you want to convert MP3 or WAV as a ringtone.
To convert whole MP3 or WAV file to QCP, select the whole part.
Step 3: Convert WAV or MP3 to QCP
Click on "QCP" button in the main menu; name the converted file and click "Save" to start MP3 or WAV to QCP conversion
Related Articles